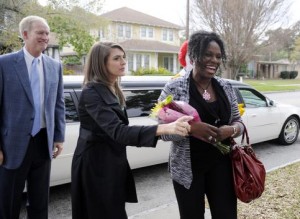 Although teachers around Chicago have been striking for years for better pay and plans to deal with the education districts, there has never been a strike of this magnitude in Chicago history.  Teachers all around Illinois and greater Chicago area have banded together to speak against low wages, greater demands, and flooded classrooms that are evermore increasing in size.
And while Elite Chicago Limo has always supported the teachers that bring up our civilians to the wonderful people that they are today, we thought that we would go above and beyond in extending an open hand.  To help the protesters get around downtown Chicago area, we have offered discounted rates for all stretch and sedan limousine service, and to transport bigger groups of people, we have sent our party buses for free.
When it comes to strikes and protests, one of the biggest problems that the participants face is getting around and to/from their desired destinations.  Gathering such a large group of people all around the busy Chicago streets is quite a cumbersome task, which Elite Chicago Limo understands that is not only difficult to plan, but also incurs a large cost.  It is thus our pleasure to provide our best service to the people who give their all to up bring our young ones.
For any additional teacher supporters that would like to use our limo services, we will gladly accommodate you at the most reasonable prices.  Let us know how we can assist you in your transportation needs, and we will certainly do our best to help you out because the cause is greater than ever.